I'm from Bakersfield, I spent my first 19 years of life there. I finally got to move summer of 2016, to San Luis Obispo, where I have the time of my life and feel at home. I'm very aware of how much people complain and talk crap about Bakersfield, so I thought I would write a relatable post on the problems of living in Bakersfield.
Bakersfield Problems
The struggles of living in Bakersfield, California.
1. Bakersfield is so boring for young adults.
2. Bakersfield is hotter than the devil's sauna.
3. Bakersfield is surrounded by mountains, but you can't see them because of the...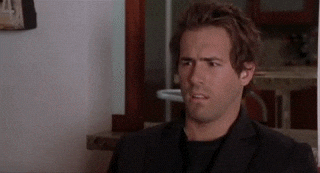 4. Smog.
5. Bakersfield has way too many high schools.
6. Bakersfield doesn't seem up-to-date with current trends and events.
7. Bakersfield has very harsh disciplinary procedures & public-shaming policies. 8. Bakersfield shopping is pretty limited.
9. Bakersfield is really spread out for a "small town".
10. There's about a 2 hour drive to any interesting place nearby in California.
The Struggles of Living in Bakersfield
Hope you enjoyed this humorous post about Bakersfield California! I don't mean to trash the city, but I thought I would make native "Bakersfieldians" laugh. Bakersfield also has some nice qualities, and you can defend it in the comments below! Please share this post to make fellow people from Bakersfield laugh and to give some insight to others who may follow you about the "armpit of California".
Definitely make sure you follow my social media accounts to stay updated!
Personal Instagram: @kayuimari
Twitter: @kayuimari
Personal Facebook: Kayla Uimari
Blog Facebook Group: Rose Minded
*Please feel free to like my page!*
Pinterest: @kayuimari